For employers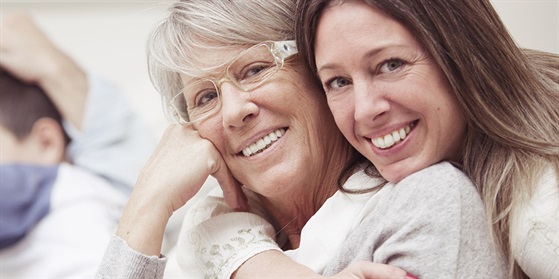 The number of people in need of care is also increasing every year due to demographic change. It is not surprising that care by nationals has increased further in recent years. A care can happen from one day to the next. Their employees have to do in such a case and make decisions. The legislature has created all sorts of ways to organize the care of relatives or carry out yourself. Career break is possible in the form of temporary inability to work, care and family care time. You can support your employees by talking openly with them, show understanding and seek individual solutions.
Here's an overview of how you can support your employees:

Home Office: Working within your own four walls simplifies the maintenance situation.
Compressed working time: full time employment is investigated in four instead of five working days (taking into account the working time limits of the working time act). This is meaningful only if a part of responsibility in the care and can lead to revision.
Part time: There is a predetermined framework. Within this framework, your staff has the option of flexible organisation of its working time. Freedom for doctor visits, administrative procedures and other requirements are the result.
Organisation of working time: If the nurturing person is not present, the work must continue. It is important that there are clear agreements on the team. Clear guidelines for communication and documentation are a prerequisite.
Working time accounts: Employees can operate flexibly with his account of time to intercept phases with increased maintenance.
In the short term waivers granted: the care leave Act granted already an interruption of the working time of ten days in acute care cases. Employees are entitled to be paid a care support allowance in accordance with section 44a (3) SGB XI. Some companies extend that to 20 days. The employee undertakes however in return to a balance for example through overtime or repayment of the 13th month salary.
Knowledge management: Companies can offer courses or lectures on the subject. The employees receive valuable tips for such situations.
Confidant: An employee who is a member, would like to confide in often like someone, who understands him. For a fixed point of contact can be internally determined best, someone of experience brings and competent and empathetic deals with the topic.
Questions and answers
Nursing leave is a right to leave of up to six months without wage compensation. The entitlement can be asserted if a close relative with (expected) at least care level 1 is to be cared for at home. The notice period for a claim is ten working days. Upon request, the Federal Office for Family and Civil Society Affairs issues an interest-free loan to the person providing care. This legal entitlement to time off only applies to employees in a company with more than 15 employees (i.e. 16 employees or more). A company with 15 or less employees can offer the regulation voluntarily.
What is family care time?

Family care time is also a right to exemption. However, you must work at least 15 hours a week (or the weekly annual average). The maximum entitlement period is two years. Family care time is possible in a company with 26 employees or more. Here too, as with the care period, an interest-free loan can be applied for from the BAFzA. The notice period is eight weeks before the loan is taken up. A written agreement on the reduction and distribution of working time and the duration must be concluded between the employer and the employee. A company with 25 or fewer than 25 employees can offer the regulation voluntarily.
Checklist
Document
Information sheet for employers on care support allowance
One of your employees has requested a short-term job prevention because of the need for care of a close relative? In this information sheet of the technician health insurance company you will find a lot of helpful information especially as an employer.
Technician Health - www.tk.de
Checklist for leave of absence and family leave time - BMFSFJ
The "Paths to Care" platform of the Federal Ministry for Families, Senior Citizens, Women and Youth provides a very helpful checklist on all important points regarding leave for nursing and family care leave. The checklist has been established on the basis of the nursing time law and the family law
Federal Ministry for Family Affairs, Senior Citizens, Women and Youth - www.wege-zur-pflege.de
Guide for employers about employees between job and care - Hamburg Chamber of Commerce
The Hamburg Chamber of Commerce offers a detailed brochure with a lot of information and tips for employers. Concrete examples show the possibilities of supporting employees between job and care.
Chamber of Commerce Hamburg - www.hk24.de
Helpful Links

Land Sachsen PflegeNetz

Paths to Care - Federal Ministry for Family Affairs, Senior Citizens, Women and Youth
The Care Paths platform of the Federal Ministry of Family Affairs, Senior Citizens, Women and Youth provides a wealth of information and supportive measures for people in caring responsibilities. The site supports both affected and caregivers.

Reconsiling care and work - Federal Ministry of Labor and Social Affairs
The Federal Ministry of Labor and Social Affairs provides detailed information on how to reconcile work and family life. This information is validated under employment law.

Information for employers on the subject of care
Knowledge about care for employers of caring relatives

Sample Form Collection - Federal Ministry for Family Affairs, Senior Citizens, Women and Youth
Here you will find as a direct support from the BMFSFJ a collection of forms of many helpful forms that you can use. From forms for exemption, for medical certificates, for loans or support money everything is there.