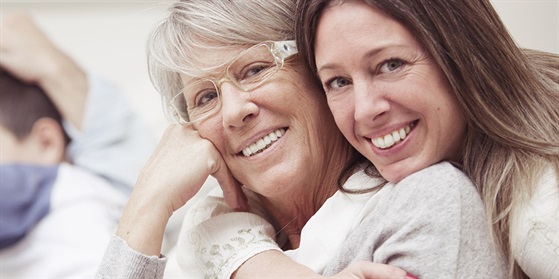 Questions and answers
The person concerned or an agent submits an application for care services to the responsible care fund.
A prerequisite for classification in a level of care and related services is a visit by an appraiser or a MDK to the person concerned. On the basis of the appraiser's or a MDK recommendation, the responsible care fund makes a decision.
Suggest question
Checklist
Advert
Document
Apply for care level and long - term care insurance with different health insurances
You must apply for a degree of care, a degree of care must be granted, only then you can obtain benefits from the statutory long-term care insurance.
Home nursing care Gernot Bäumler - www.gernot-baeumler.de
In short: the MDK
Task areas and assignment of the MDK briefly summarized for you.
Medical service of health insurance in Federal State of Saxony e. V. (MDK Sachsen) - www.mdk-sachsen.de
Helpful Links


Notes on financial support - BMFSFG
The Federal Ministry for Family Affairs, Senior Citizens, Women and Youth provides important information on financial support and performance in the care of relatives at home in the short version and in the long version.

List of all nursing advice centres in Dresden
The city of Dresden offers here a complete list of all nursing advice centres in Dresden including direct contact persons.

Information portal of the medical services of health insurance companies - MDK
Many health insurance benefits depend on MDK assesments. Whether you are incapacitated for work, in need of care or in case of suspected treatments errors, here you will find important information on various MDK assessments.

Benefits application - Federal Ministry of health
On this page of the Federal Ministry of Health, you will receive valuable tips and guidance on how to apply for care benefits.

Nursing assistance - Federal Ministry of Health
The Nursing Aid Assistant is a free service of the Federal Ministry of Health. It works very simply in a question and answer system.

Financial support for the care of relatives at home - BMG
The Federal Ministry of Health informs here about various financial support and benefits in the care of relatives at home.
🖾
Advice in the context of care - Center for quality of care
Find personal advice, advice phones and online advice in your area.

Assistance for seniors - SMS
Here, the Saxon Ministry of Social Affairs and Consumer Protection informs in detail in the topic Senior. The diversity of topics is based on commitment and participation in old age, the living environment, care and support for the elderly.