Financial aid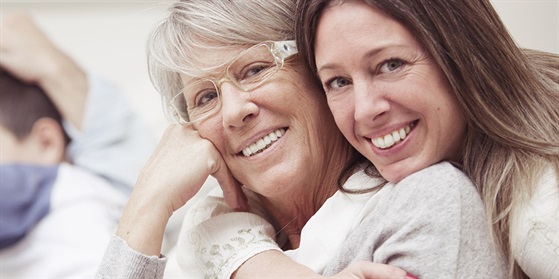 The main source for the financing of long-term care is the long-term care insurance. The levels of care have been replaced by so-called nursing degrees in statutory care insurance since 1 January 2017. Benefits from the long-term care insurance differ according to the degree of care and whether the care takes place at home or at a nursing home. Ask any questions to care counsellors, family doctors or your care fund. Use your legal entitlement to free care advice, §§ 7a, b SGB XI. The topics begin with first steps to acknowledge the need for care, through care funds and aids to networks.
Generally, benefits in kind are provided. Financial aid can be generally divided into five columns:
1. The carer's allowance is for insured persons of the nursing grade 2 to 5 who are cared for by relatives, friends or acquaintances. The nursing care insurance fund pays monthly money to the care recipient. Additional consultation visits by care professionals for nursing care are possible and mandatory to obtain the Entitlement.
Further payment of the pro rata (§ 38 SGB XI) or full (§ 37 SGB XI) maintenance allowance rate (per calendar year):

In the amount of half of the most recent care allowance received during a stay in a short-term care facility for up to eight weeks or during a treatment for up to six weeks, § 37 (2) SGB XI
In the amount of the most recently received care allowance during a stay in hospital or in a rehabilitation facility for up to four weeks
In the amount of the most recent care allowance for residence or longer residence in EU countries
2. Care support is intended for the use of outpatient care services or social wards.
The benefits are charged directly with the insured person´s care fund.
Option:
Combination of care support and nursing care money. This provided a portion of care from family, friends or acquaintances, and the other part by a care service.
3. A right to semi-inpatient care (day and night care) have insured persons of the nursing grade 2 to 5 in the event of a necessary relief for the carer or in the event of non-security of the care in his own household. The transport of the patient from his home to the facility and back is included. Here, too, a combination of care support and care money is possible. Dependent of care levels 2 to 5 can take part stationary day and night care in addition to outpatient care in kind, care allowance or the combination performance according to section 38 claim, without being a credit to these claims.
4. a caregiver because of vacation, illness, or other reasons to care is hindered (prevention care, section 39 SGB XI), the maintenance fund takes the proven costs of a necessary substitute care for no longer than six weeks per calendar year. Half of the care allowance is paid during this period. In the short term care costs for up to eight weeks (per calendar year) for this temporary in-patient care applied, for example because the transition following a hospital stay must be adjusted or because other Crisis situation is the temporarily domestic or part of inpatient care is impossible or insufficient. Also half of the care allowance is paid during this period.
4. In the case of short-term care, the costs are covered for up to eight weeks (per calendar year) if the caregiver is prevented due to rest leave, illness or other reasons. During this time, half of the caregiver allowance is paid.
5. Full inpatient care is for dependent with a nursing grade of 2 to 5 regulated in § 43 SGB XI. They are entitled to a place in a fully inpatient facility if care at home or partial inpatient care is not possible or due to special features of the Case not taken into consideration comes (for example missing or overwhelmed caregiver or unwillingness to care as well as self - or foreign threat to the need of care). A monthly all-inclusive amount is paid by the nursing care insurance - depending on the level of care. The personal share is the same for all residents of an institution.
Benefit rates of care insurance
The applications for this are provided to the care funds
Performances monthly according to the nursing degrees
2 | 3 | 4 | 5 (as of right to the 01.01.2019)
Care money € 316 | € 545 | € 728 | € 901
care allowance € 689 | € 1,298 | € 1,612 | € 1,995
day / night care € 689 | € 1,298 | €1,612 | € 1,995
full inpatient care € 770 | € 1,262 | € 1,775 | € 2,005
Reconciling work and caring dependents is a challenge. According to statistics, around 15 -20 % of employees care for a relative or are affected by a family member in need of care or assistance. Numerous institutions offer support in the form of consultations, seminars and information on the preservation of their own health. In addition, there are ways to have dependent relatives looked after during working hours, e.g. through an outpatient care service.
People in need of care who have no financial resources (assets amount to €25,000, § 66a SGB XII) and have no or no cost-requiring spouses or life partners, can make a request to "Help maintain" at the Welfare Office. Possible maintenance of care towards members generally be transferred to the payer social assistance authorities and can be made of this compared to nationals (articles 93, 94 SGB XI).
Questions and answers
Where do you apply for a need for care?

The person concerned or an agent submits an application for care services to the responsible care fund.
What requirements are necessary in order to receive benefits from the nursing care insurance fund?

A prerequisite for classification in a level of care and related services is a visit by an appraiser or a MDK to the person concerned. On the basis of the appraiser's or a MDK recommendation, the responsible care fund makes a decision.
Checklist
Document
Apply for care level and long - term care insurance with different health insurances
You must apply for a degree of care, a degree of care must be granted, only then you can obtain benefits from the statutory long-term care insurance.
Home nursing care Gernot Bäumler - www.gernot-baeumler.de
In short: the MDK
Task areas and assignment of the MDK briefly summarized for you.
Medical service of health insurance in Federal State of Saxony e. V. (MDK Sachsen) - www.mdk-sachsen.de
Helpful Links

Notes on financial support - BMFSFG
The Federal Ministry for Family Affairs, Senior Citizens, Women and Youth gives important information on financial support and benefits for care with relatives at home in a short version and a long version.

Information portal of the medical services of health insurance companies - MDK
Many health insurance benefits depend on MDK assesments. Whether you are incapacitated for work, in need of care or in case of suspected treatments errors, here you will find important information on various MDK assessments.

List of all nursing advice centres in Dresden
The city of Dresden offers here a complete list of all nursing advice centres in Dresden including direct contact persons.

Assistance for seniors - SMS
Here, the Saxon Ministry of Social Affairs and Consumer Protection informs in detail in the topic Senior. The diversity of topics is based on commitment and participation in old age, the living environment, care and support for the elderly.

Nursing assistance - Federal Ministry of Health
The Nursing Aid Assistant is a free service of the Federal Ministry of Health. It works very simply in a question and answer system.

Land Sachsen PflegeNetz

Benefits application - Federal Ministry of health
On this page of the Federal Ministry of Health, you will receive valuable tips and guidance on how to apply for care benefits.

Financial support for the care of relatives at home - BMG
The Federal Ministry of Health provides information on various financial support and benefits for the care of relatives at home.
🖾
Advice in the context of care - Center for quality of care
Find personal advice, advice phones and online advice in your area.