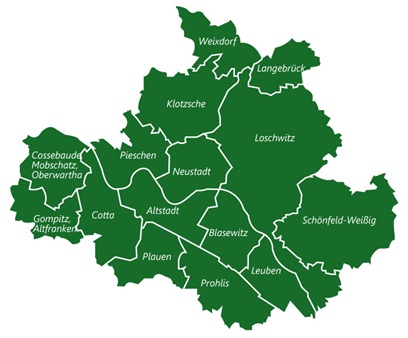 Neighborhoods
Number of inhabitants: approx. 545,000
Surface area: 328.21 km²
Capital of the federal state Saxony

For many, Dresden is one of the most beautiful cities in Germany, as the city centre is strongly influenced by historical buildings and churches. Since Dresden was almost completely destroyed in the Second World War and then rebuilt, the city has a very unusual architectural and cultural mix. The city on the Elbe is very popular as a place to live and work, as many well-known German companies and institutes settled here after German reunification.