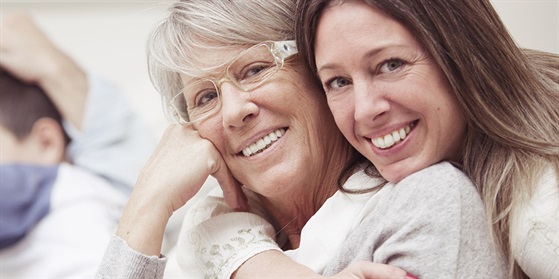 Questions and answers
A barrier-free reconstruction of the apartment or House can be expensive. The maintenance fund pays a subsidy of up to € 4,000 modification for an improvement of the individual living environment.
Family care time is also a right to exemption. However, you must work at least 15 hours a week (or the weekly annual average). The maximum entitlement period is two years. Family care time is possible in a company with 26 employees or more. Here too, as with the care period, an interest-free loan can be applied for from the BAFzA. The notice period is eight weeks before the loan is taken up. A written agreement on the reduction and distribution of working time and the duration must be concluded between the employer and the employee. A company with 25 or fewer than 25 employees can offer the regulation voluntarily.
An application was made with the health care, an appraiser of the medical services of the health insurance (MDK) or another independent appraiser comes to a home visit. Locally, this makes an image of the abilities of the person concerned. There is then a classification of the degree of care.
Nursing leave is a right to leave of up to six months without wage compensation. The entitlement can be asserted if a close relative with (expected) at least care level 1 is to be cared for at home. The notice period for a claim is ten working days. Upon request, the Federal Office for Family and Civil Society Affairs issues an interest-free loan to the person providing care. This legal entitlement to time off only applies to employees in a company with more than 15 employees (i.e. 16 employees or more). A company with 15 or less employees can offer the regulation voluntarily.
Suggest question
Checklist
Document
Consultation form for your health insurance
This form makes it easier for you to contact the patient's health insurance. Within 48 hours, the health insurer should contact you.
Federal state of Saxony - www.pflegenetz.sachsen.de
In short: the MDK
Task areas and assignment of the MDK briefly summarized for you.
Medical service of health insurance in Federal State of Saxony e. V. (MDK Sachsen) - www.mdk-sachsen.de
Tips and advice for finding a suitable nursing service
The city of Dresden offers a help document here to search for a suitable nursing service to print out and work out.
City of Dresden - www.dresden.de
Better reconciliation of family, care and work (brochure)
Learn a very detailed brochure about the better reconciliation of family, care and professional by the Federal Ministry for family, senior citizens, women and youth. Notes to carer support and financial support through waivers and termination protection up to the social security of the caregiver, learn everything you need to know.
Federal Ministry for Family Affairs, Senior Citizens, Women and Youth - www.bmfsfj.de
Info sheet for employers to the care support money
One of your employees has requested a short-term job prevention because of the need for care of a close relative? You can find all the information here.
Technician Health - www.tk.de
Helpful Links

Care at home - Seniors Guide
The Senior Citizen Guide is a magazine of the pharmacy review. In this post you will learn everything you should know about home care.

Financial support for the care of dependents at home - BMG
The Federal Ministry of Health offers valuable information on financial services for the care of dependents at home on this page.

Care and work agree - BMAS
The Federal Ministry of labour and Social Affairs provides many valuable information, how you can arrange care, family and career and what kind of support you will receive it.
🖾
Advice in the context of care - Center for quality of care
Find personal advice, advice phones and online advice in your area

Help with the adaptation and reconstruction of house - BMG
The Federal Ministry of health informed on this website, what kind of support you can get at home for tags and customization of the apartment for the purpose of care.

Information portal of the medical services of health insurance companies - MDK
Many health insurance benefits depend on MDK assessments. Whether you are incapacitated for work, in need of care or in case of suspected treatment errors, here you will find important information on various MDK assessments

Sample Form Collection - BMFSFJ
The Federal Ministry for Family Affairs, Senior Citizens, Women and Youth offers on this page a sample form collection for every case of care.

Care meeting of the city of Dresden
With the aim of informing the public once a quarter about the topic of care, regular meetings are held
🖾
Nursing courses for relatives: Free help for self-help - ZVBV e.V. non-profit association
• Provider and target group
• Legal basis
• Course content
• Checklists