Compatibility with family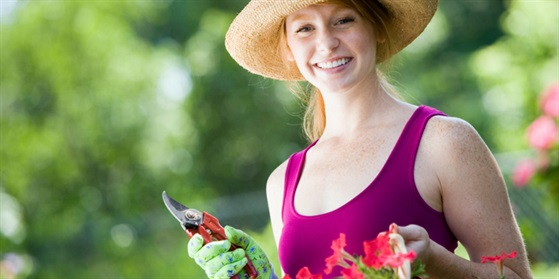 A balance between family and working time is an important issue for many workers. As an employee, you are involved in the conflicting areas of work, children, partners, parents and siblings. There are fixed family obligations that require everyday coordination and can therefore represent a burden. There may also be unforeseen situations that cannot be planned for beforehand. These include, for example, accidents, an emergency situation for parents or sick children.
Support is particularly important for emergency situations. The employee wants to perform well in his or her job and still keep his or her private life. Here, flexible working hours and a home office are ideal for bridging the gap. Often a good, individual solution for both sides can be found together with the employer.
In the case of short-term or long-term absences due to emergency situations, various solutions are available in the form of working time accounts, time off according to the Care Time Act or the Family Care Time Act. We present these possibilities.
Questions and answers
Nursing leave is a right to leave of up to six months without wage compensation. The entitlement can be asserted if a close relative with (expected) at least care level 1 is to be cared for at home. The notice period for a claim is ten working days. Upon request, the Federal Office for Family and Civil Society Affairs issues an interest-free loan to the person providing care. This legal entitlement to time off only applies to employees in a company with more than 15 employees (i.e. 16 employees or more). A company with 15 or less employees can offer the regulation voluntarily.
What is family care time?

Family care time is also a right to exemption. However, you must work at least 15 hours a week (or the weekly annual average). The maximum entitlement period is two years. Family care time is possible in a company with 26 employees or more. Here too, as with the care period, an interest-free loan can be applied for from the BAFzA. The notice period is eight weeks before the loan is taken up. A written agreement on the reduction and distribution of working time and the duration must be concluded between the employer and the employee. A company with 25 or fewer than 25 employees can offer the regulation voluntarily.
What are the ways I can better manage my working time, especially in a family emergency?

Beyond the statutory provisions, there are individual solutions which you can discuss with your employer and where he can support you.
Here are a few of them:

Homeoffice: Working in your own four walls simplifies the time situation.
Compressed working time: Full-time employment is pursued on four instead of five working days. However, this model may lead to a revision.
Framework time: There is a predefined framework. Within this framework, you have the option of organising your working time flexibly. The result is freedom for doctor visits, visits to the authorities and other requirements.
Working time accounts: The employee can act flexibly with his or her time account in order to better allocate his or her time for the family.
Short-term leave: The Nursing Time Act already grants an interruption of working time of up to ten days in the event of an acute nursing case. During this time, the employee receives the so-called care support allowance as a wage replacement. Some companies extend this to 20 days. In return, however, the employee undertakes to pay compensation in the form of overtime or repayment of the employee's 13th monthly salary.
Checklist
Document
Better balance between family, care and career - Online brochure
The Care Period Act, Family Care Period Act, Care Support Money, Interest-free Loans, Notice Periods and Requirements for Utilization are explained in detail here.
Federal Ministry for Family Affairs, Senior Citizens, Women and Youth - www.bmfsfj.de
Apply for support for family recreation
This state subsidy is intended to enable low-income families to spend time in recreation under certain conditions. The health of all family members is strengthened by a common family vacation and promotes the family community.
Send to: Kommunaler Sozialverband Sachsen (KSV)
Amt 24 vom Bundesland Sachsen - amt24.sachsen.de
Apply for family pass of the Federal State of Saxony
Parents with three children or single parents with two children can apply for the family passport of the Free State of Saxony. The family pass is independent of income and allows free access to state institutions such as collections, museums, castles and palaces.
Send to: Stadt Dresden, Abt. Bürgerservice
Amt 24 vom Bundesland Sachsen - amt24.sachsen.de
Helpful Links
🖾
Overtime: These rights have employees - Berlin
The city of Berlin provides detailed information on the rights of employees with regard to overtime.
Compatibility of Family and Work - Karrierebibel
The Career Bible platform provides detailed information here on how family and career can work compatible.

Expert Alliance Dresden - City of Dresden
The Fachkräfte-Allianz Dresden is committed to the compatibility of family and career in addition to many other aspects of securing skilled workers.