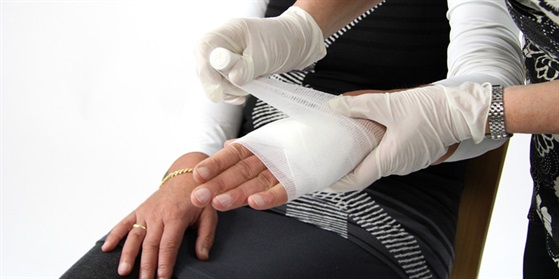 first aid 1882053 - aebopleidingen, CC0
Video content - self-help
Questions and answers
Where you can find the right group for yourself, you will find charitable associations, public institutions, health insurance companies, the city administration and search engines on the Internet.
You only have the obligations you are willing to accept. If small organizational tasks are required to ensure the meeting, the tasks will be spread over as many shoulders as possible.
A self-help group is an opportunity for the affected person or his relatives to exchanges views with like-minded people. It can help out of isolation and show you new ways. However, this does not replace a therapy.
As a rule the group are to be helped be each other. Depending on the wishes of the participants, you can certainly invite professionals. But usually there is no professionals.
Suggest question
Checklist
Advert
Document
Questionnaire for addiction support groups in Dresden
Questionnaire for entry in the Dresden self-help groups database
City of Dresden - www.dresden.de
Current self-help
Newsletter of the social office of the City of Dresden
City of Dresden - www.dresden.de
Contact and information point for self help groups
Flyer about active self-help in Dresden
City of Dresden - www.dresden.de
Helpful Links

Contact and information center for Self-Help Groups (KISS)
Support and advice for self - help groups of the city of Dresden

What do I have
About the website "What do I have" medical students easily explain patient findings. In addition, you can look up basic terms to better understand them.

Self-help groups in Dresden
Well sorted and searchable directory of various self help quotes

SHIA e. V. Saxony State Association
The SHIA e. V. Landesverband Sachsen is the self-help group of single parents in Saxony, Germany. Above the SHIA are also more self-help groups.

Self - help network Saxony
Portal for people who seek or operate self-help

About prevention project dark field of the Saxon Ministry of Social Affairs