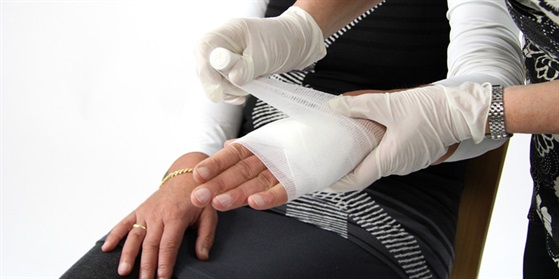 first aid 1882053 - aebopleidingen, CC0
Questions and answers
The first measures can be initiated immediately. But the process begins until the day on which the injured person submitted the application. However, in the case of acute danger, protective orders a can be requested in an urgent procedure.
You can contact the help phone 08000 116016 or seek online advice. There are also alternatives. These are specialist counselling centres for those affected by domestic or sexualised violence. In addition, intervention agencies and women´s or men´s homes help. Alternatively, you can contact the women's emergency call on site, if you wish anonymously.
You can report directly to the offender after the offence. Domestic violence involves many crimes. Some examples include assault, insult, threat, deprivation of liberty, sexual assault or stalking.
You should immediately call the Police Emergency 110 or the local police department if you feel threatened. Bring yourself and, if necessary, your children to safety until the police come, for example with neighbours.
Suggest question
Checklist
Document
Brochure: on your side
Information and assistance for supporters, friends and relatives of victims of domestic violence.
Women against violence e.V - www.frauen-gegen-gewalt.de
Apply in court for counseling assistance
You must to be able to enforce or defend your rights. Lack of money should not stop you. In certain circumstances, you can apply for external legal counsel.
Federal state of Saxony - www.amt24.sachsen.de
Helpful Links

The Association women's advice centre and women emergency calls - women against gewalt.de
Web page of the women against violence e.V. with lots of useful information on the subject of domestic violence.

Topic Portal Justice of the State of Saxony
On the subject portal Justice of the Saxon Ministry of Justice, Security, Taxes and Finance you will find many helpful information as well as direct contacts to the local district courts.

Articles about domestic violence - Frankfurter Allgemeine Zeitung
What you should know about domestic violence.

Frauenschutzhaus Dresden e.V.
Range of services for affected women and men of domestic violence. Here you will advise on request free, confidential and anonymous
🖾
TERRE DES FEMMES - human rights for woman e.V.
Initial consultation on violence against women by Terres des Femmes, also by phone 030 - 40 50 46 99 30