"Was hab' ich?" gemeinnützige GmbH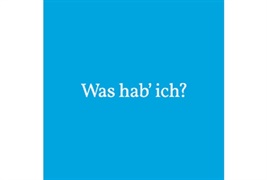 "What do I got?" non-profit limited company.
"What have I got?" makes medical Latin understandable to patients.
Who doesn't know this: you are at the doctor's, you are informed of your findings and you hardly understand what it is all about.
The online platform washabich.de helps: Patients can send in their medical documents here. These are then voluntarily translated by medical students and physicians into an easily understandable language - free of charge and anonymously.