Grants for private individuals
Among other problems, the financial aspect is often a big burden. Take the next steps with calm and consideration. You are not alone, some companies and also the state already offer help.
Most landlords now offer their tenants help with paying the rent. The state has decreed that no tenant who is in arrears with his rent can be terminated by Corona. Both help against the financial pressure.
Tax deferral or reduction of tax prepayments largely affects freelancers and entrepreneurs. Since a tax deferral is currently only free of charge for companies and the self-employed.
The self-employed can apply for financial assistance for uncovered business expenses. Emergency aid is also available now.
Bonus payments by employers to their employees during the crisis are also possible. According to the Federal Ministry of Finance, your employer can pay you subsidies and support of up to 1500 euros tax-free or as non-cash benefits. This applies from 01.03.2020 to 31.12.2020.
Your employer can cover the costs of short-term childcare. This can be up to 600 euros per year, tax and social security free, even if the childcare is provided at home.
If you cannot work at all because you have to look after your children, you can apply for wage compensation. The Infection Protection Act was amended for this purpose. Parents receive compensation of 67 percent of their monthly net income (maximum 2,016 euros) for up to 6 weeks. You receive the money from your employer. Your employer submits the application for reimbursement to the competent state authority.
Families with small children can claim the emergency child allowance. It depends on various factors.
With the short-time work allowance, the Federal Employment Agency compensates for part of their loss of earnings. The employer must apply for short-time work compensation.
People who are without work or without income now have easier access to basic support. Anyone who applies for benefits from the basic provision between 01.03. and 30.06.2020 and does not have any assets may keep their savings. In addition, expenditure on housing and heating in the first six months of benefit receipt is recognised at the actual amount.
For students receiving BAföG, it is now also important to know that they will not suffer any financial disadvantages. BAföG will continue to be granted until further notice.
Questions and answers
How much is the short-time working allowance?

The short-time working allowance for employees with children is 67% of net salary. Employees without children receive 60% of net salary.
Who pays my salary if I am in quarantine?

Your employer must continue to pay your salary for 6 weeks if you are in quarantine.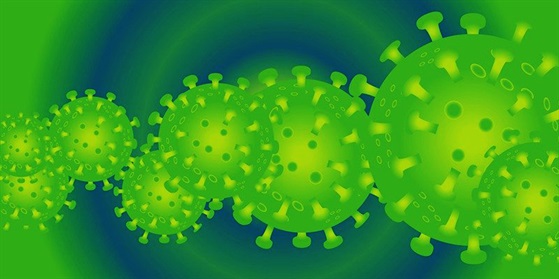 corona 4881364 - CC0 Pixabay
Addresses