Grants for companies
Federal Emergency Aid Grant - Small enterprises with up to 10.0 employees (full-time equivalent) including primary agricultural production, self-employed persons and members of the liberal professions are supported.
The prerequisite is a liquidity bottleneck due to the corona pandemic, which has led to an economic imbalance threatening the existence of the company
This is an equity service to overcome an economic situation that threatens the existence of the company. The subsidy is granted once for three months and depends on the number of employees:
For up to 5.0 employees up to 9,000 euros
For up to 10.0 employees up to 15,000 Euro
Sofortprogramm Dresden - The city pays a non-repayable grant of 1,000 euros for self-employed persons, freelancers and micro-enterprises.
Immediate aid loan "Saxony helps immediately" Support is available for sole traders (solo self-employed), micro-enterprises and freelancers based in Saxony, annual turnover up to 1 million euros.
Further requirements:

Company healthy as of 31.12.2019 (no economic imbalance)
Forecast at least 20% decline in sales for current fiscal year due to corona pandemic
The loan amounts to between EUR 5,000 and a maximum of EUR 50,000 and is granted interest-free, term 10 years, up to three years redemption-free. Those who repay 90% within three years receive 10% waiver.
NEW: Companies with annual sales of more than 1 million euros and up to 100 employees can also apply for the loans. What is required is a confirmation from the tax advisor on the estimated liquidity requirements for the next four months.
All applications are made electronically or by post via the Sächsische Aufbaubank (SAB).
KFW (Kreditanstalt für Wiederaufbau) Corona Aid Loans for companies
For companies, the self-employed and freelancers who have got into financial difficulties due to the corona pandemic. The credit serves to cover running costs or to improve liquidity. The loan is applied for at the applicant's house bank (bank or savings bank).
On the KFW side, the application can be prepared for quick processing at the house bank.
Questions and answers
Where do I apply for federal funding?

These applications are made directly via the development banks of the respective Länder. In Saxony the Sächsische Aufbaubank (SAB) is responsible for this.
Where do I make the application for the emergency aid loan in Saxony?

In Saxony, these applications are also made directly via the Sächsische Aufbaubank (SAB).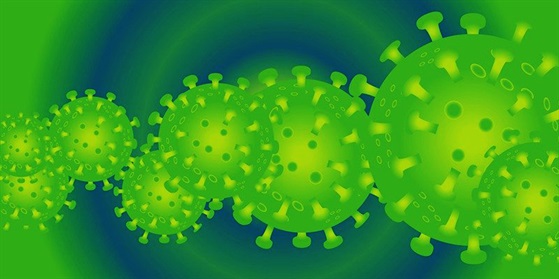 corona 4881364 - CC0 Pixabay
Addresses