For employees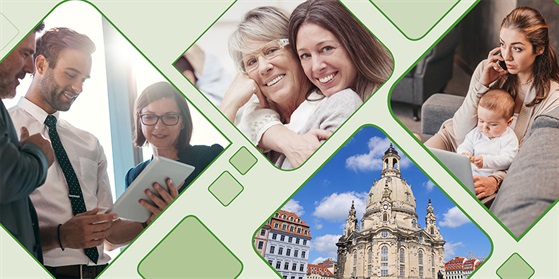 Workers with family responsibilities are in the midst of the challenges of reconciling work and family life. Our free, innovative digital solution supports them.
The platform helps you with:

Caring for your family
Learning and practicing a profession
Responding to emergencies
Preservation of financial security
Time management of family and work
Use of local support services
Care of children and people in need of care
Applications and administrative procedures
Current functions:

Intuitive operation
Compact information
Helpful local contacts
Checklists as everyday helpers
Questions and answers
Necessary documents
Further links to the topic
Interactive map with all contacts
Planned exclusive, innovative tools:

Dialog with Chatbot
Smart grant calculator
Form filling-in assistance to simplify bureaucracy
Questions and answers
Are there any other features planned?

Soon you can expect:

Chatbot for question-answer dialogues
Convenient keyword search
Form download page with preview to complete
Explain videos on all topics
Large variety of languages (up to 15 languages)
Is there family and work only as a website?

You can also download and use this solution as an app for Android and IOS. It can then be used even without internet access. There is also the solution as a professional desktop software for Windows.