Dresden as a pilot region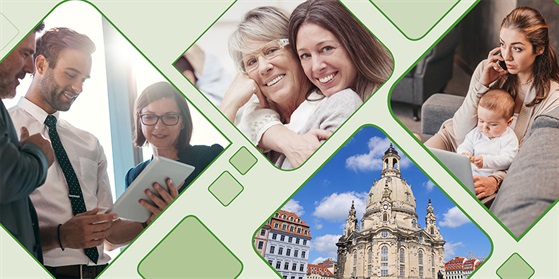 As an innovative solution with Dresden as a pilot region, you will find relevant contact persons for all the important topics.

Child care and accommodation
Nursing services for the elderly and the sick
Educational institutions
Competent offices and authorities
Useful clubs and aid organizations
Business and economy
The citizens of Dresden can benefit from many intuitively operated functions as a free everyday help.

Local contacts in Dresden
Direct regional contacts
Interactive map of Dresden with filtering
Checklists as everyday helpers
Questions and answers on all topics
Questions and answers
Can I also use the solution if I am neither employers nor workers?

Here you will find many useful help and information. You'll probably end up in one of the two groups sooner or later. But if you are currently taking another path, such as training or studying, you will also find information that will help you.