For employers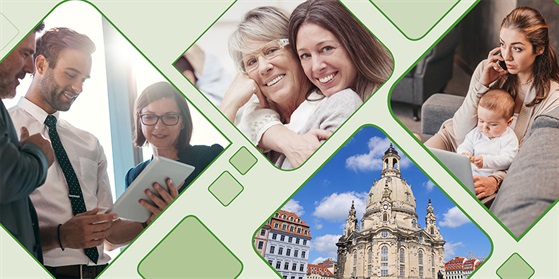 Employers have currently arrived in the midst of the challenges of skills shortages. In order to be able to operate successfully as a company in the future, a solution is therefore urgently needed. Small and medium-sized enterprises in particular are having a hard time. We would particularly like to support these with our professional software solution to control family-friendliness.
Our platform helps solve these problems:

Reach skilled workers
Filling demand gaps
Plan long-term employees
Support your employees
Employee bond
Personnel planning
Production planning
Cost planning
Planned innovative tools:

Company license for exclusive use
Safe registration to the system
Managing your employees
Family friendliness plan
Helper search area
Company profiles with added value
Form filling out aid for efficient bureaucracy
Questions and answers
Is there Family and work only as a website?

You can also download and use this solution as an app for Android and IOS. The use is then even possible without internet access. In addition, the solution is available as a professional desktop software for Windows.
Are there any other features planned?

Soon you can expect:

Chatbot for question-answer dialogues
Convenient keyword search
Form download page with preview to complete
Explain videos on all topics
Large variety of languages (up to 15 languages)