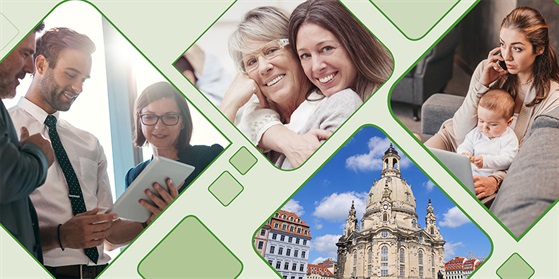 Questions and answers
For now, we will host the platform for reconciling family and work for Dresden-especially as far as local contacts are concerned. In the first stage of expansion, it is therefore reserved for Dresden companies. But soon a version for Saxony is being targeted. Our grand vision is a version for Germany as a whole so that everyone can participate.
If you are a company in Dresden, we are very happy if you would like to participate as a cooperation company. Please call us or write to us. Since we are a Dresden company ourselves, we can even exchange a suburb directly. Just go through the steps mentioned in the checklist and take full advantage of yourself as a Dresden company.
Suggest question
Checklist
Advert
Document
Helpful Links