Marriage for all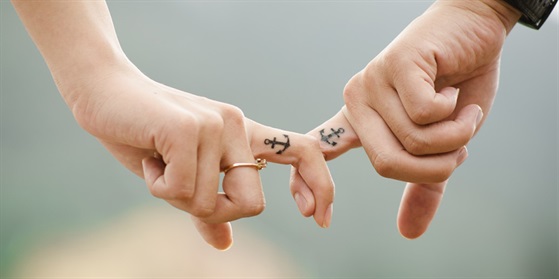 hands love couple together fingers people family human - 1094128, CC0
Marriage as an official marriage between two people is subject to different legal rules. With the marriage at the registry office you basically enter into a contractual relationship with your partner. In order to be allowed to marry, certain preconditions must be met. Since October 2017, marriage has also been possible for same-sex couples. Nevertheless, not all people are allowed to form an alliance with each other. The spouses must be of age, i.e. at least 18 years old. There must be no close family relationship between the spouses. This also applies to adopted children. In addition, no other marriage or cohabitation may exist in the case of a marriage.
There are various reasons for a marriage:

After marriage you are a family
You feel more connected to your partner
Marriage is a long tradition and a beautiful custom to show your love.
Fewer powers of attorney or agreements, e.g. for medical emergencies, custody, inheritance, etc., are required.
Better protection in the event of separation or death
These reasons should not be a motivation for marriage:
Financial advantages such as tax relief, retirement provision or insurance
Obtaining a visa or residence permit
Religious or cultural reasons
Inner or outer pressure to get married in a certain stage of life
A marriage must be entered into at the official bodies approved for this purpose, such as the registry office. Even a purely ecclesiastical wedding is not an officially recognised marriage. Therefore the civil marriage must always have taken place before the church wedding. Anyone who has married abroad must have the marriage officially certified.
Since 2017, it has no longer been possible to enter a partnership in the partnership register. However, couples who do not wish to convert their partnership into a marriage continue to have a registered partnership. Marriage and registered partnership are treated as equivalent in legal terms as far as possible. A couple in a registered partnership may not adopt and raise a foreign child. However, stepchild adoption is possible. In addition, an adoption of a child adopted abroad must be recognised in Germany.
Children born in a marriage are automatically the children of the couple, including the husband.
Questions and answers
Do I make myself liable to prosecution if I have an affair in my marriage?

A sexual association with a third party is a prohibited act. This so-called adultery is not legally a crime. However, there is a ground for divorce. In the case of a divorce an adultery can have consequences so - especially financial.
Is a sexual relationship with my partner a prerequisite for marriage?

There are no rules on living together in marriage. However, consent for common love and sexuality is implicitly required in a marriage. In sexual interaction, there is often talking of "marital duties." However, there is no mutual entitlement to sexual contact if the couple live together in a marriage. Thus, none of the spouses have the right to claim sex. In marriage, too, the right to say does not apply if one of those involved does not want to.