Financial aid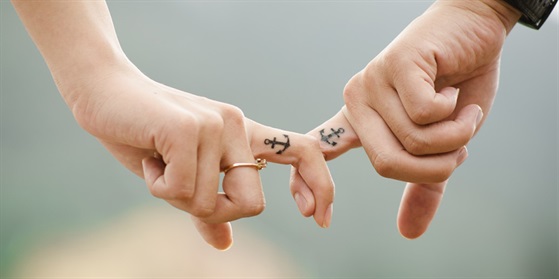 hands love couple together fingers people family human - 1094128, CC0
Often the different attitude to money is the starting point of a dispute in a partnership. This is often about justice. Different account models can provide here for balanced conditions.
1. a joint accountThis is ideal for couples who have very different or irregular incomes. Both access the account in the knowledge that "this is our money". The question arises: Where has the money gone? - a budget book is recommended.
2. separate accountsWe recommend it for couples with very different levels of thrift. Especially if the income of the partners are similar and only few costs are shared.
3. one joint and two separate accountsThis model is favourable for couples with children but also when complex income and expenses are the order of the day and everyone wants to maintain some control.
No matter which model you choose, it makes sense to give each other a power of attorney to sign. This can save you a lot of trouble in case of illness, for example. Also discuss future security. This is especially important for unmarried couples.
Tax law and inheritance law are also among the areas in which the absence of a marriage certificate can result in considerable financial disadvantages. Also, unmarried couples pay more income tax. From a financial point of view it is therefore worthwhile to think about marriage.
Questions and answers
What financial aid is there after the divorce?

Separation maintenance

Granted between separation and divorce
Both spouses must live separately
One of the partners must be dependent on support
The other partner is efficient and can support financially
Post-marital support
Each spouse is liable for his or her own maintenance after the separation.
However, if a spouse is unable to provide for himself after the divorce, he is entitled to post-marital maintenance.
Child support
After a separation, the child can demand maintenance in the form of cash from the parent with whom it does not live in a household.

Underage children who are required to attend school are always entitled to maintenance.
Adoptive children and illegitimate children are equal to legitimate children.
Foster children and stepchildren are not entitled to maintenance from their step-parents.
Unwed children up to the age of 21 who are of full age are also entitled to maintenance. Because an appropriate training is the right of young people. The prerequisite for this is that they still live with their parents and are in general school education.The minimum maintenance is for 2017:Until completion of the 6th year of life 100 % = 342 EURUntil reaching the age of 12, 100 % = EUR 393Until 18 years of age 100 % = 460 EUR