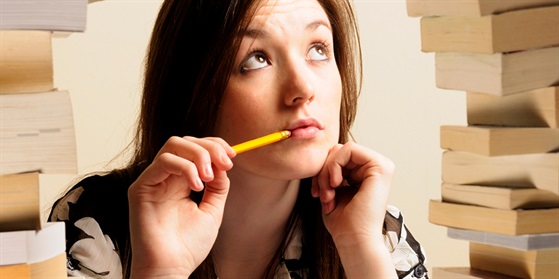 Content Video - Personal Help
Questions and answers
You can find tutors in regional newspapers, on the Internet, advice centers and personal contacts. The offer is very large. Therefore you will find here some points that you should be aware. It is important to find out what actually difficult for you. On a trial appointment, you can check whether the tutor fits. After all, the learning outcome also depends on whether you like the tutor or not. The learning environment is also important. For example, in a noisy environment, it's difficult to concentrate.
You get a very comprehensive personal consultation by the Federal Agency for work. You can make an appointment by phone, but also online via the contact form or in person at the employment agency in your suburb. Obtained subsequently by mail an invitation to talk.

The counsellors and careers advisers help you with a variety of concerns.They support you, for example,:
• to find a suitable job or studying appropriate
• ask to clarify to professional or curriculum
• to find a training position
• to receive an orientation for your future life after school or study
• to get information about the labour market or training
• to make a career choice test
• ask to clarify to your application
• to find their desired profession and also alternatives
• to overcome academic difficulties
• Finding help with health problems

In the consultation, you can ask your questions. If you are already in the middle of your apprenticeship, you usually have a contact person in your apprenticeship company who takes care of your concerns.
Suggest question
Checklist
Document
Offers for vocational guidance from the Employment Agency
The Employment Agency offers a wide range of career choice advice
Federal Employment Agency - www.arbeitsagentur.de
Support for parents in choosing careers for their children
How can I help my child choose a career?
Stadt Dresden - www.dresden.de
Signpost Training 2018/2019 of the Employment Agency
Help in finding a suitable training occupation
Federal employment agency - planet-beruf.de
Mediation and services of the Employment Agency
The employment agency offers a broad range of advice on career choices and placement.
Federal Employment Agency - www.arbeitsagentur.de
Checklist
Because you recognize a good tutoring Institute
OAK - online Academy GmbH & Co. KG - www.bildungsxperten.net
Helpful Links

About vocational guidance - federal employment agency
The range of services is aimed at pupils and students of all kinds of schools, trainees, students, graduates and graduates and all persons who want to first seek an apprenticeship or professional reorient.
A you can appointment personally by phone or via the contact form in your employment, Agency: 0800 4 555500 (toll free).

Magazine planet-beruf.de with, among others, recruitment (Archives) - planet-beruf.de
Regular magazine about the education and employement market

Vocational guidance of the Employment Agency Dresden - arbeitsagentur.de
Flyer for the counseling service of the city of Dresden

Periodical ABI with, among others, recruitment (Archives) – abi.de
Regular magazine about the education and employement market

Find tution - Nachhilfepartner.de
Find onsite or online tutoring

Berufsinformationszentrum (BiZ)
In einem BiZ der Agentur für Arbeit gibt es alles, was du für deine Studien- und Berufswahl oder die Jobsuche brauchst. Während der Öffnungszeiten kannst du dich dort selbstständig informieren – ganz ohne Termin.

Bildungsberatung - VHS
kostenlose neutrale Bildungsberatung

Agentur für Arbeit - Schule, Ausbildung und Studium
Wegweiser Ausbildung, Beruf