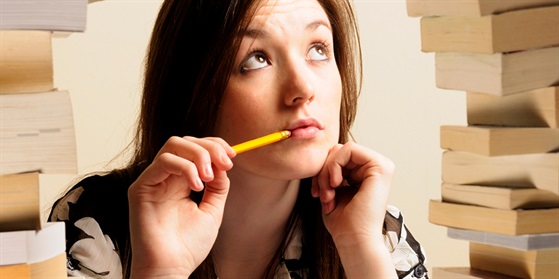 Content video - Financial aid
Questions and answers
There are mainly the possibilities to pay for the school:
• Student loan: Many banks offer pretty cheap loans for students. This credit must be paid timely back depending on the lender with appropriate interest.
• Parents: If the parents earn good, they must pay for your education by the age of 25. If necessary, this can even be sued. Children's allowance is definitely due to you.
• BAföG: This State support may be requested by students. The forms are available in each student services. BAföG must be partially repaid.
• Scholarship: A scholarship is a non-repayable form of supporting students with handicaps or special talent. It is here important to apply, since the lead time up to one year early.
• Student job: you can in addition to the study as a so-called Student Assistant or student trainee alongside work. While you are allowed to work maximum of 20 hours per week. A job can be found for example in the student job exchange. Even with BAföG you can earn up to € 400.
BAB vocational training allowance is paid under certain conditions if the training allowance is not enough for living. The aid must be requested by the Federal Employment Agency. The amount depends on the earning of the parents or partner. Student- BAföG can be applied for in a school education and is also subject to the earnings of the parents or the partner. An application will be submitted to the competent office for education.
Training support submitted. Housing benefit can be applied if there is not entitlement to BAB to pay the rent. For this, the applicant must be of legal age. It must be proven that you no longer live with the parents and have to pay your rent by yourself. Child benefit is given to parents until the child is 25 year old. This money is available to you if you're no longer live at home. A scholarship is an option if you want to study abroad. A lot pf initiative is needed here. There are state, private and international funding programs.
Education credit is provided by KfW and is intended for apprentices who are about to graduate, more specifically a maximum of 24 months before graduation. You must be at least 18 and maximus 36 years old to get the credit. The good thing is, this loan is flexible customizable, regardless of their own income and the income of the parents.
It is usually not easy to finance a second education if you wish to do so for personal reasons. You can find a company-based training, here a salary is paid, but can vary greatly depending on training occupation and operation. Then you can get help from your relatives or partners or apply for unemployment benefit 2 in addition. Possibly even housing allowance is eligible for you. In no case should you cancel your existing employment relationship before you have the new signed training contract.
Suggest question
Checklist
Advert
Document
Helpful Links