Personal assistance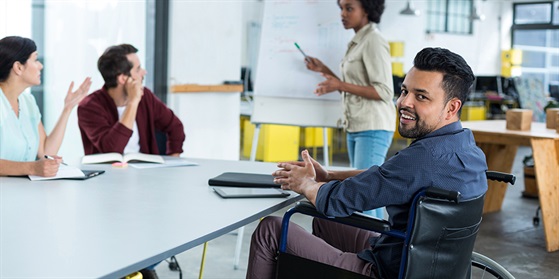 Basically, there are inclusion commissioners at every level of state and administration - be it UN, EU, federal, state or local. You always receive the most direct support locally at the local level of your region. Especially large welfare organisations have a special focus on inclusion and people with disabilities. You will receive direct support from their local representatives.
Many local charitable initiatives form a link between society and people with disabilities. They are led by people with disabilities at various levels and are committed to inclusion and participation. The counselling services for inclusion and people with disabilities are diverse. They range from those affected to those affected, in the direction of companies or family members. There is a wide range of counselling services for integration into the world of work and training, as well as special support. There are also a variety of counselling services on the subject of care and assistance.
Take advantage of the opportunities to receive support and the counselling services. You are entitled to it!
Questions and answers
What is a residential entitlement certificate?

If you want to live in an apartment that is subsidised by public funds, you will need a residence entitlement certificate. It is a certificate that a tenant must use to prove that he or she is entitled to move into these flats. This certificate can only be obtained under certain conditions. It depends, for example, on the applicant's income. One applies for it at the social welfare office. The WBS is valid for one year and is always subject to a fee.